Ageing is irreversible. It brings with it unpleasantness, which, with some simple guidelines could be made tolerable and allow the person to age gracefully.
This sentiment became the driving force of Dr.A.Nagaratna, culminating in the establishment of "HOME AGAIN". A home for the aged in February 1998.

Managed by 'Annavarjula Subramaniam Memorial Trust',in memory of her late father,at Bellary since the past eight years.

To provide information to Senior Citizens through publishing, seminars and discussions.
Undertake various services for their support and welfare; to enable them to live productive and interesting lives drawing upon their knowledge, skills and experience.
Construct a database to determine the needs of Senior Citizens of Bellary and device ways to measure them. Institute services to cater to their needs.
Mobilize Senior Citizens into an identity group.
Undertake advocacy with government and public bodies of welfare.
Home Again is Managed by'Annavarjula Subramaniam memorial Trust'.
The President of the Trust is Dr.Ratna Suyajna a.k.a Dr.A.Nagaratna.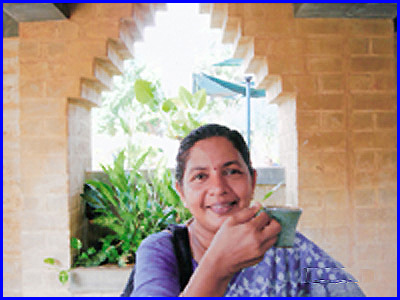 A successful medical practiotioner of the town. specialized in Post Graduate Diploma in Medical Legal Systems and Gerentology, whose "Brain Child" is this project.




Honarary Advisory Committee
Dr. V.N.Kulkarni
Eye Specialist
Dr.Diwakar
Dentist
Dr.Ravi Thippa
E.N.T Specialist
Dr.Nagabhushan, M.D
Physician
Sri Surendra Singhvi
Charted Accountant
Sri InduShekar
Advocate
Managing Committee Members
M.M.Ravi Kiran
C.E.O HOME AGAIN - HelpLine
Dipak Kapadia
C.E.O HOME AGAIN - HealthAgain
Mallika
T.B.R.Prasad
Artist
Rama Anand
Advocate
Neelu Nagaral
Krupa Mali Patil
Hema Druva Rao
Srinivas Raichur
Chowdeshwari Medical Stores
Geetha Gayatri

The Govt of India has given permission to receive donations under the Foreign Contribution(Regulation)Act,1976.
The registration Number is 094450032
Nature:Social.

Donations to the Trust enjoy the benefit of Section 80-G of the Indian Income Tax Act.

The Trust would welcome financial support from all those who recognise and appreciate the cause taken up by the Trust.